Prototypage rapide grâce aux logiciels de conception et à l'imprimante 3D
Pour garantir des temps de développement courts, ERIKS conçoit en interne votre pièce grâce à des logiciels de conception élaborés et imprime votre prototype en 3D, sans moule et sans coût de production.
Réduisez votre temps de mise sur le marché
Vous êtes client OEM ? Grâce à un respect du cahier des charges et aux échanges entre notre service qualité et le vôtre, nous respectons toutes vos exigences de production en commençant par la fourniture d'échantillons initiaux. Les échantillons initiaux sont livrés avec toute la documentation qualité (contrôle dimensionnel et aspect, certificat matière…).
Preuve sur les exigences dimensionnelles, de fonction, de matière de la pièce
Rapports de contrôle
Possibilité de tester et qualifier le produit
Possibilité de changer la matière ou le design
Paiement de l'outil une fois l'échantillon initial validé
Imprimante 3D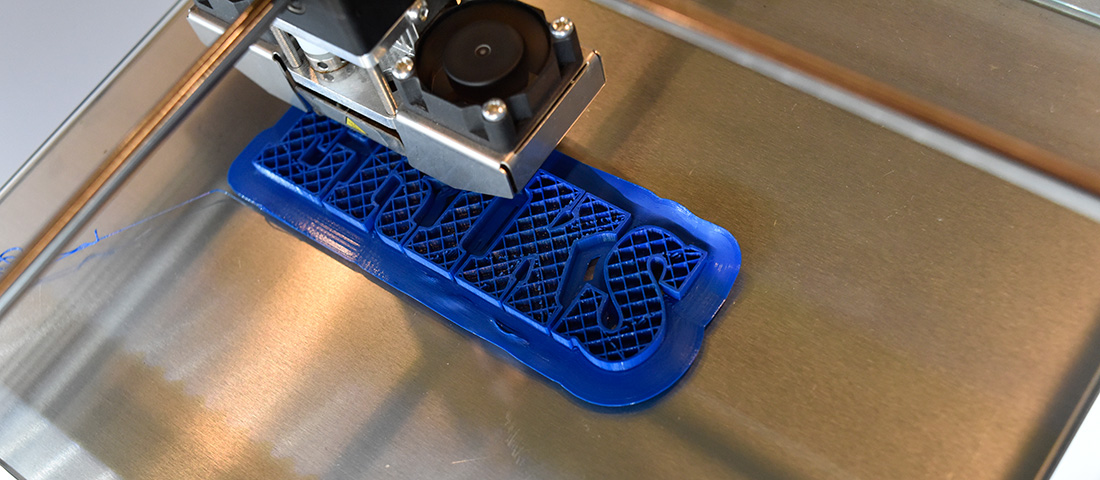 ERIKS can print 3D in many rubber like materials, silicone and plastics. A mix of materials in specific concentrations and structures is also possible. This equals the mechanical properties and appearance of your end product.
Using computer animation tools like SolidWorks and the latest 3D CAD technology, you can convert your ideas, concepts or innovations into tangible prototypes within a few days. This will help you to speed up your development process.
You can fully analyze and test these samples and prototypes and it is immediately clear whether the design is correct or needs further development. It can even inspire you to develop new ideas!
ERIKS offers you the best support

Speed up the product development process with Finite Element Analysis (FEA)

Prototyping and 0-series with the SealXpress

Engineering the part by designing shape and finishing, as well as based on FEA
Preparing 3D drawings
Choice of technology
Selecting or developing a suitable material
In house manufacturing of the pilot or 0-series in rubber compound

By incorporating simulations we can speed up the product development process and minimize costs. ERIKS offers simulations based on Finite Element Analyses in which the concepts are digitally exposed to the full range of external physical stresses, upon which conclusions can be drawn.

CNC controlled lathe
Lower costs for molds, tooling and stock
International standards and regulations (including FDA, KIWA, EC1935 / 2004)
Testing, Quality control
Plus d'information concernant la prototypage chez ERIKS Sealing & Polymer
Si vous avez des questions concernant la prototypage chez ERIKS Sealing & Polymer, remplir le formulaire ci-dessous ou contacter la location d'ERIKS Sealing & Polymer le plus proche.