High quality for O-rings
ERIKS always strives to deliver the highest quality. Our O-rings standardized for the use of high valuable raw materials, the control of the production process and the final product are continuously by our experienced quality department. This results in products which leave our facilities via a good controllable production process.
To achieve this, we continually evaluate and improve our products, processes and operational systems. We want to meet the ever-changing needs of the market and all employees play a role in this.
High-tech control unit for ERIKS seals
Large batches of O-rings, flat rings, simple form parts, oil-retaining rings and plastic items up to 80 mm can be checked 1-on-1 with ERIKS' 100% control unit, assuring you 100% correct deliveries.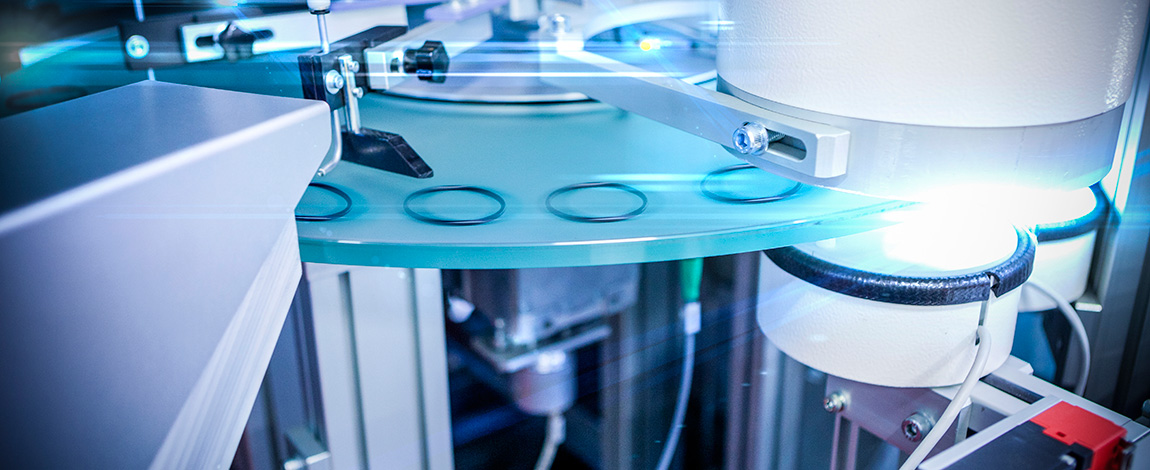 Quality management certificates
The ERIKS companies worldwide meet the standards for quality management, products, materials, construction and standards to create efficiency and transparency in business processes. The various certificates can be downloaded from the ERIKS country websites.
Contact us
If you have any questions about Quality and Testing or our other sealing services, please contact one of our locations or fill in the contact form below.