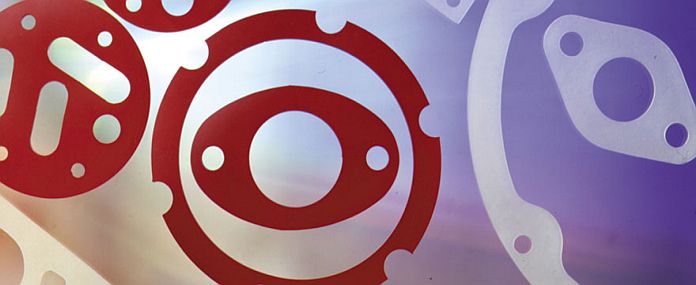 Garlock® gaskets: proven reliability
ERIKS understands the importance of safety and reliability. Therefore we offer high quality solutions, services and know-how in order to minimize disruptions and maximize process safety.
ERIKS' unique mix of technical know-how, an all encompassing product range and specialist services helps our customers achieve reliable and safe productivity.
ERIKS provides high quality Garlock® gaskets
Gaskets appear to be simple sealing components. However if gaskets are incorrectly installed or if poor quality gaskets are used, installations may start to leak or even fail prematurely resulting in high repair costs. Therefore, we recommend the high quality Garlock® gaskets. The Garlock® gaskets perform with proven reliability.
PTFE/Garlock® gaskets are asbestos-free
Gasketing is offered in wide range of non-asbestos materials including PTFE gaskets. Products made of PTFE are an essential part of many constructions and processes. ERIKS manufactures PTFE gaskets in any shape or size.
ERIKS represents Garlock GmbH
ERIKS only works with the best suppliers who offer high quality and reliable products. Therefore we represent Garlock GmbH, distributor of the Garlock® gaskets.
Besides Garlock® gaskets we also offer:
Spiral wound gaskets
Camprofile and MRG gaskets
RX® flange gaskets
Fibre gaskets
More about our Garlock® gaskets
For inquiries or more information about our Garlock® gaskets, please visit our contact page or fill out the "ASK ERIKS" contactform on the right.