Large range of O rings online available at ERIKS
ERIKS offers a standard range of thousands of O ring items of NBR, Viton®, EPDM, and Silicone. Completed with a large number of special compounds for demanding, specific applications such as for food, steam, gas, water and vacuum applications. In addition ERIKS offers a range of engineered O ring solutions online, such as incapsulated (Teflex®) and endlessly vulcanised O rings.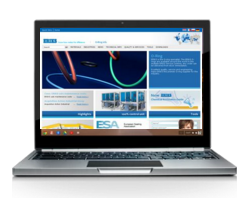 Quick delivery when you buy O rings online
When it comes to urgent delivery or quick supply ERIKS never lets you down. ERIKS has an extensive product range in O rings online with leading brand names in sealing technology, such as Kalrez® and Viton® in addition to our private labels available from stock. This combined with our various production locations enables us to deliver your products in a short period of time, 24 hours a day, 7 days per week.
O rings online tools
ERIKS offers different methods of interactive customer solutions, such as our unique O rings online calculation tool. This O ring online calculation tool takes the thermal expansion of the groove and the chemical volume swell or shrinkage in consideration. You can select more than 30 groove materials and 11 compounds of the O rings online.
Save time by using our O rings online calculation tool
By using our O rings online calculation tool you will save time on calculating and designing O ring grooves and verifying the O ring sealing performance by checking several parameters such as: compression, free groove volume, o ring inner diameter strech and much more.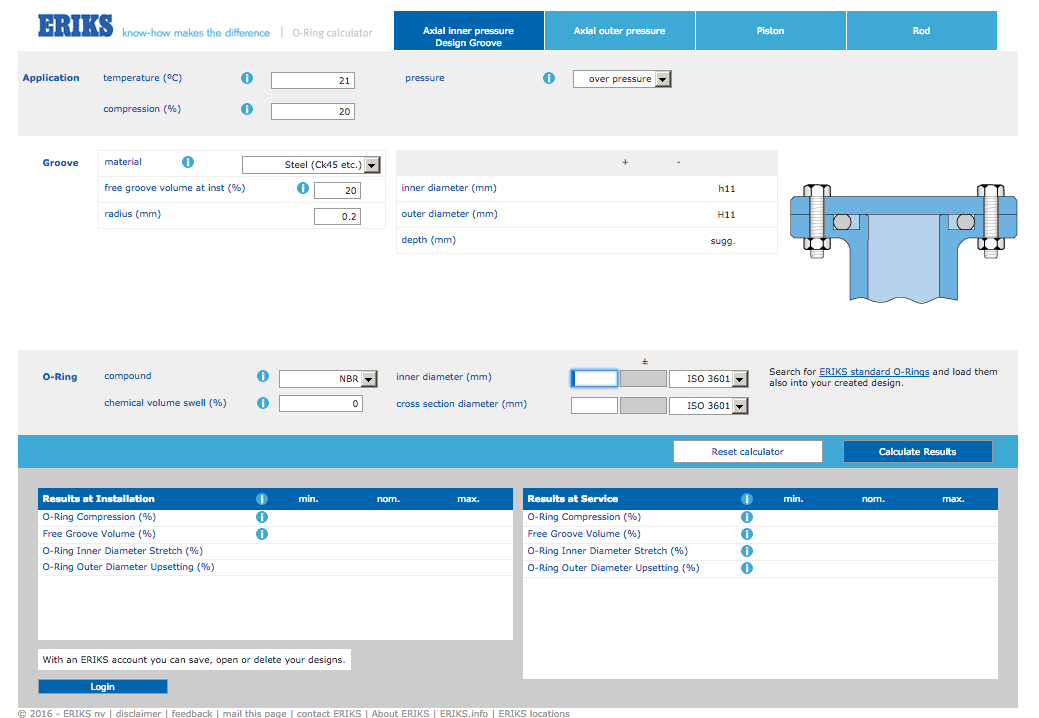 More about O rings online
For more information or inquiries about the different O rings online available, please visit our contact page or fill out the "ASK ERIKS" contactform on the right.