With the O-ring calculator, engineers can specify the groove dimensions for a specific O-ring or a specific groove. The O-ring calculator calculates the most relevant size O-ring for any given groove.
All relevant parameters are taken into account, for example: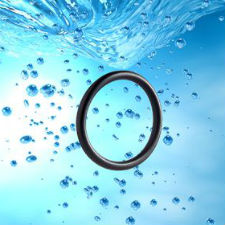 Free groove volume

Thermal swell of the rubber material

O-ring inner diameter stretch

Outer diameter squeeze

Chemical swell

Thermal expansion of mating construction parts materials

O-ring squeeze

Thermal expansion of available elastomers
Now Online
Our user-friendly and easy to use O-ring Calculator is now available.
Calculations with the ERIKS O-ring calculator
With the O-ring calculator you calculate the groove dimensions for the use of a specific O-ring. You can also calculate O-ring dimensions for the use in a specific groove. These calculations can both be done for evaluation whether the O-ring is suitable for your application.
A worldwide unique calculator
This unique online calculation tool takes into consideration the thermal expansion of the mating construction parts materials. Also the chemical volume swell or shrinkage of the O-ring is taken into account. You can choose over 30 construction part materials and 11 O-ring compounds.
Contact ERIKS
For more information about the O-ring Groove Calculator or any other ERIKS product, please visit the website or fill the "Ask ERIKS" form on the upper-right corner.